Drew Barrymore shows the world she has no bad blood with her ex-husband Will Kopelman and his new wife, Alexandra Michler.
Barrymore and Kopelman were married from 2012 to 2016. On August 28, Kopelman tied the knot with Michler in a Nantucket wedding where Olive and Frankie, the ex's children, served as flower girls.
Barrymore opened up about spending Halloween with the newlyweds and their peaceful family dynamic. She also shared a piece of loving advice to families. 
Drew Barrymore Spends Halloween With Ex-Husband and His Wife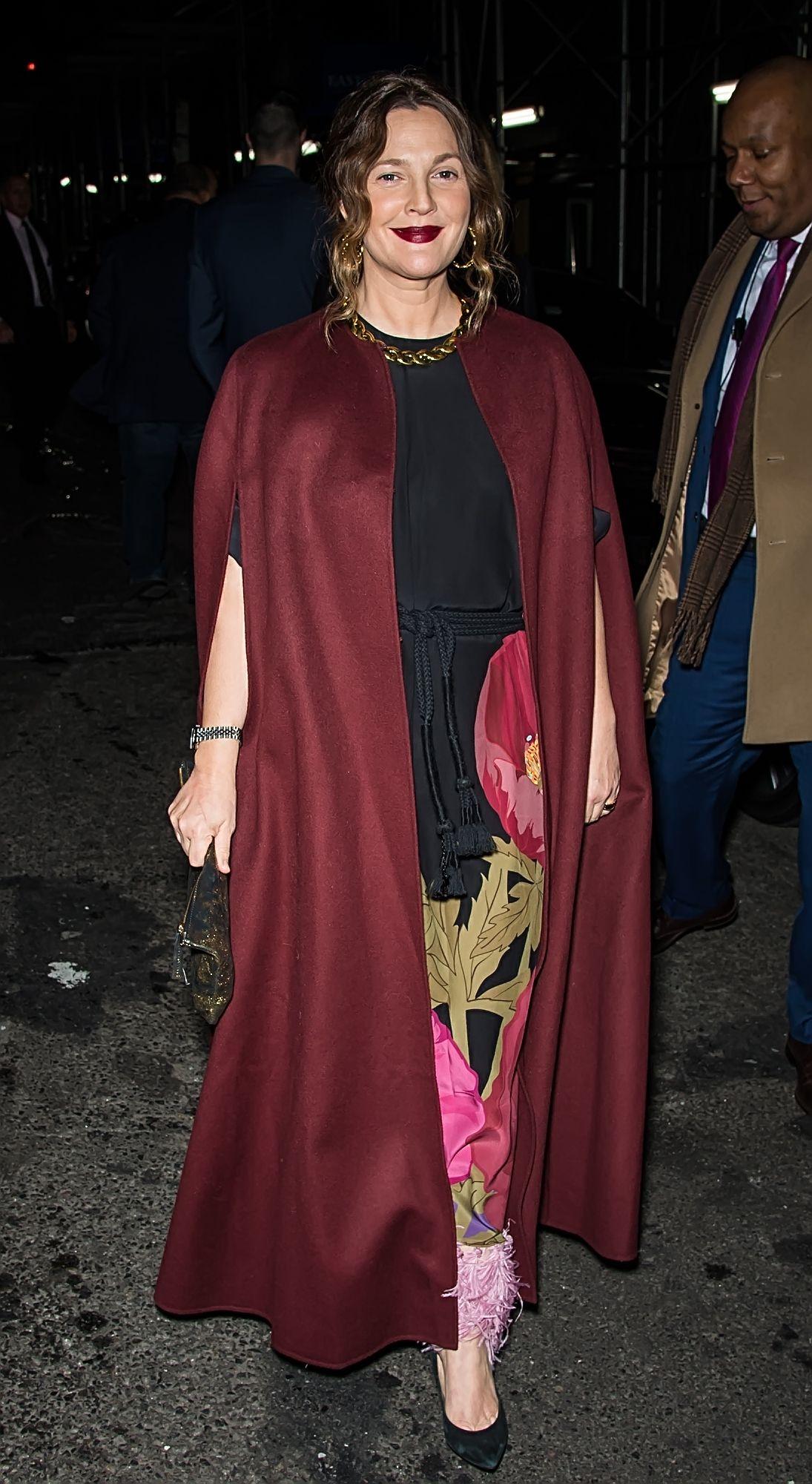 E! shared that on "The Drew Barrymore Show," the host detailed how she enjoyed an "ideal" Halloween with Kopelman and Michler. The mother-of-two said:
"I went trick-or-treating on Sunday with Will and his beautiful wife Allie, my daughters' wonderful stepmother… It is the dream. I loved seeing this, I really do."
Barrymore is full of admiration for Kopelman's new wife. She appreciates their family dynamic, which she described as very positive.
The 46-year-old said exes usually spend time together when they share children, adding that they are parents before anything else.
Barrymore advised families in similar situations, saying, "put one foot in front of the other with a lot of love and good intentions: High road, baby. Less traffic."
The "Blended" Actress Adores Will Kopelman's Wife, Alexandra Michler
View this post on Instagram
We rarely hear people say they admire their ex's new partner, but Barrymore feels that she won the jackpot with the latest member of her blended family.
The Blast reported that, while appearing on Dax Shepard's "Armchair Expert," Barrymore called Michler "the most amazing woman."
The "Charlie's Angels" actress said she won the lottery with Michler, adding, "I'm lucky that there's this new beautiful soul that came into our lives." The "Whip" star said she worships the ground Michler walks on. 
Barrymore noted that she sets healthy boundaries between herself and the couple and gives them space. They have family dinners with the kids on birthdays, as well as occasional trips.
As for Michler's relationship with her stepchildren, Barrymore said she put in a genuine effort to know them "very well and very real." The mother-of-two called the connection miraculous.
The "Santa Clarita Diet" Actress Details Daughters' Social Media Restriction
View this post on Instagram
In a day and age where social media addiction hinders genuine relationships and emotional development, Barrymore is conscious of her children's internet usage.
The Blast reported that the mother-of-two detailed why she prevents 9-year-old Olive and 7-year-old Frankie from posting to her Instagram account.
Barrymore spoke about this with Shepard and Monica Padman on a September appearance on "Armchair Expert."
"I want them to be kids. And I don't put my kids on social media, I'm like a f**king Doberman about them," the actress said.
Barrymore did not ban her children from social media, though. She explained that they "watch TikTok" and love social media, but no personal accounts yet.
The mama bear also said her daughters will never appear on her daytime talk show, "The Drew Barrymore Show."
This news did not sit well with Olive and Frankie, who Barrymore says "get in a bad mood when they realize they won't be put on camera." 
Barrymore credited late Steven Spielberg as a fatherly figure who motivated her to become a parent who encourages her children to act their age.