Kris Jenner must have thought things were getting stale in the media for her famous family, so she decided to shake things up a notch. Kim Kardashian is her latest pupil to spark wild headlines, and it sure is keeping things interesting.
As fans of the Kim know, she is going through a divorce from Kanye (who goes by 'Ye' now) West. She filed for divorce in February and by all accounts, she and Ye have kept a united co-parenting front.
They even sparked reconciliation rumors during his "Donda" listening party mini-tour and during her big 'SNL' debut.
Kanye helped Kim prepare for 'SNL'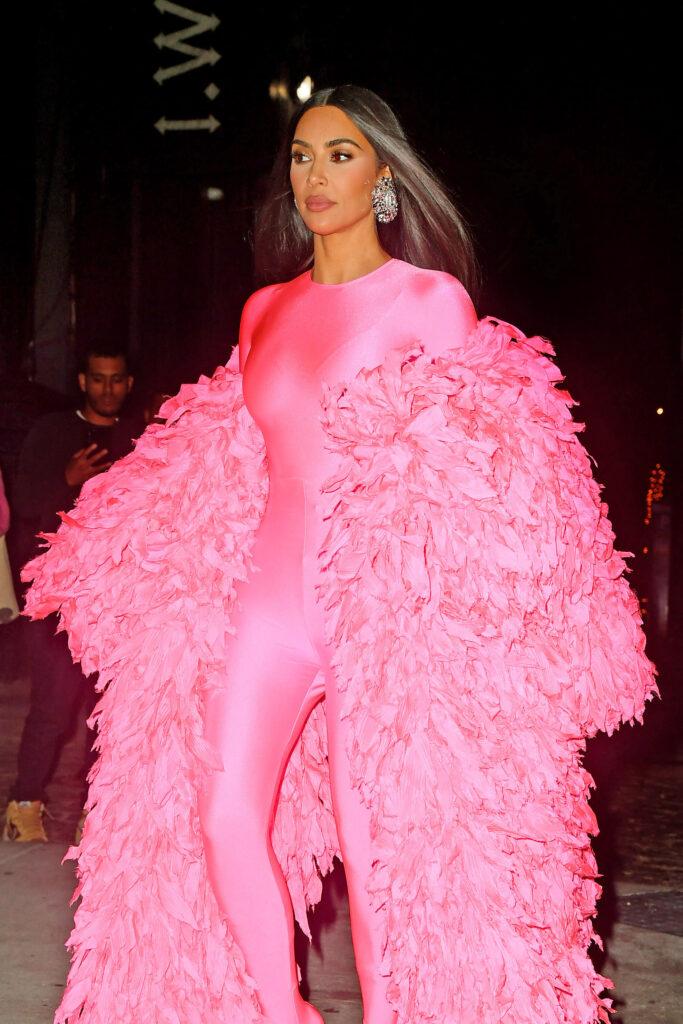 But alas, it appears someone NEW has captured Kimmy's heart and that is none other than 'SNL' member, Pete Davidson.
Last weekend, the pair were spotted taking in some thrills and chills at Knott's Scary Farm. There must have been sooo many thrills that Kim and Pete were spotted holding hands on one of the rides.
Kim and Pete shared a kiss during the Aladdin sketch on "Saturday Night Live," and it must've been so magical the two have created a fire storm of romance speculation.
Pete & Kim's first kiss!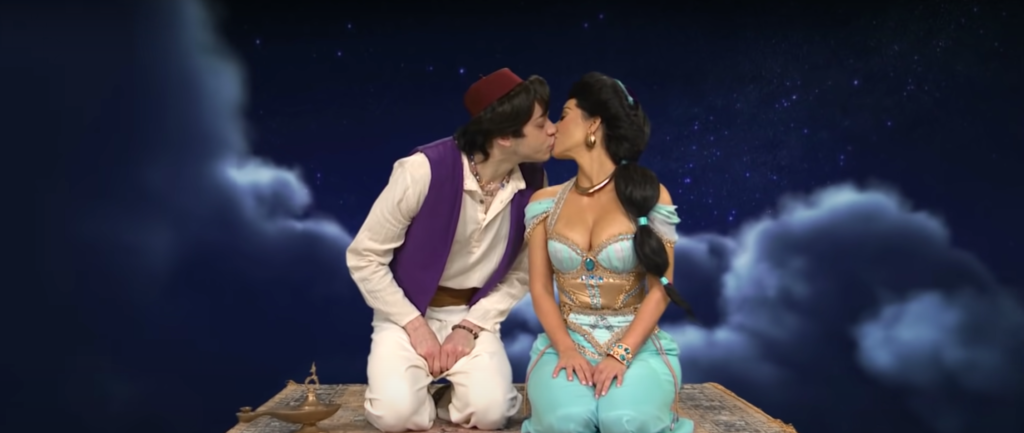 It's been reported that they're "just friends," but many can figure out what that ACTUALLY means.
The two were JUST spotted at a secret dinner in Staten Island, Pete's home town.
TMZ reports the due took in a "secret dinner rendezvous" on Tuesday night.
Sources claim the two entered through the backdoor of Campania restaurant, which just so happens to be one of Pete's faves. While there, Kim and Pete munched on pizza and pasta.
It must've been a cheat day for Kim, and hopefully it was vegan.
Kim attempts to go incognito for dinner with Pete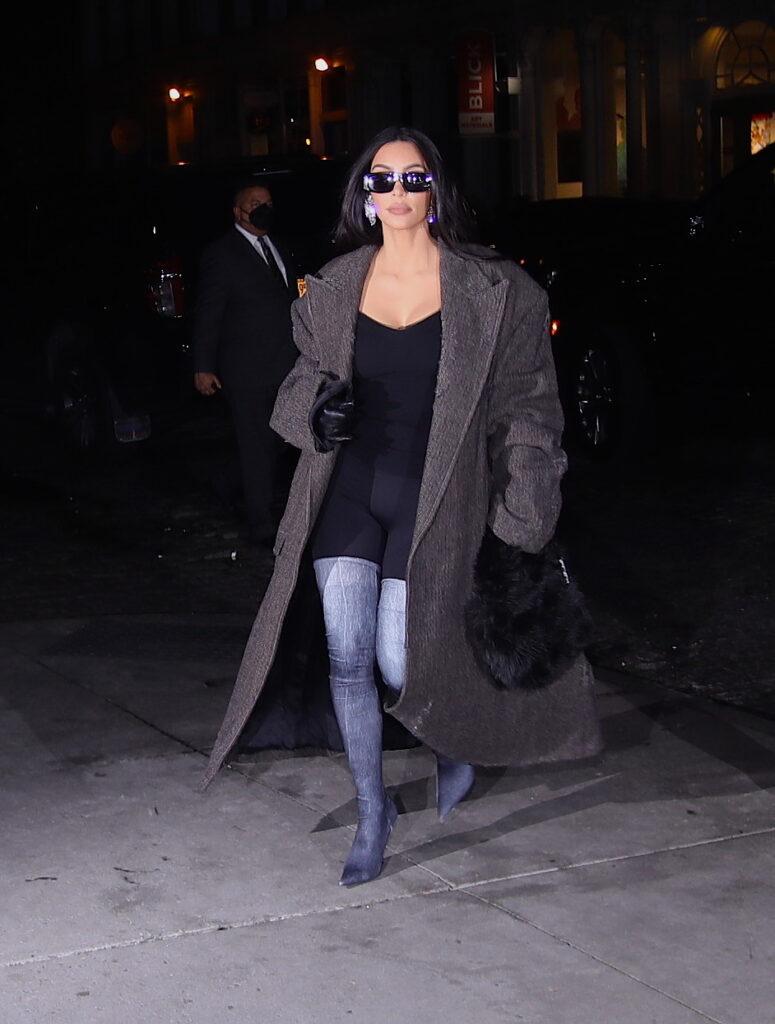 Kim has been in New York City since earlier this week. She was awarded with the "Brand Innovator Award" by the Wall Street Journal for her SKIMS shapewear line.
While Kim and Pete have kept mum on their friendship/relationship status, a source exclusively told Page Six that the SKIMS founder is "intrigued" by the comedian.
A source also told the outlet that she is at least 'interested' in the 27-year-old.
"She is intrigued," a source tells Page Six. "She likes him."
Pete has quite an impressive track record of lady loves.
He's been linked to some of the highest profile women in Hollywood and it doesn't seem like he's slowing down anytime soon.
Pete was engaged to Ariana Grande in 2018, after their breakup he moved on with actress Kate Beckinsale, he was dating model Kaia Gerber for a hot minute, and most recently "Bridgerton" star Phoebe Dynevor.