The famous American author, Amanda Knox, took to social media on Friday to announce the birth of her adorable baby girl with her husband, Christopher Robinson. 
She shared a photo of herself cuddling her baby and looking directly into the camera with tenderness and fierce determination in her eyes. 
Fellow celebrities and fans congratulated the new mom and her spouse on their journey into parenthood.
In the Instagram post of Knox and her child, the writer vowed that it would be the only photo of her daughter to be ever shared on social media. The caption started with:
"Since my exoneration, I've struggled to reclaim my identity and protect the people I love from being exploited as tabloid content."
She went on to add, "I know that I cannot 100% protect my daughter from the kind of treatment I've suffered, but I'm doing the best I can."
View this post on Instagram
A Nervous Mom
As reported by Etonline, Knox was quite nervous about announcing her child's birth to the world. However, she claimed to be excited about not keeping up with the pretense of not being a mom.
Her first revelation about her daughter was in an episode of her podcast "Labyrinths" in August, where she mentioned her pregnancy.
This came after the heartbreaking news of a miscarriage back in May. Knox and her husband are proud to introduce their daughter Eureka Muse Knox-Robinson to the world.
Knox's Charge And "
Stillwater"
Back in July, The Blast shared details about Knox's alleged murder of her roommate, Meredith Kercher, nearly ten years ago. 
The American writer was taken into the custody of the Italian Police with evidence suggesting that she was beaten to give a false confession. The author was later released after a few years.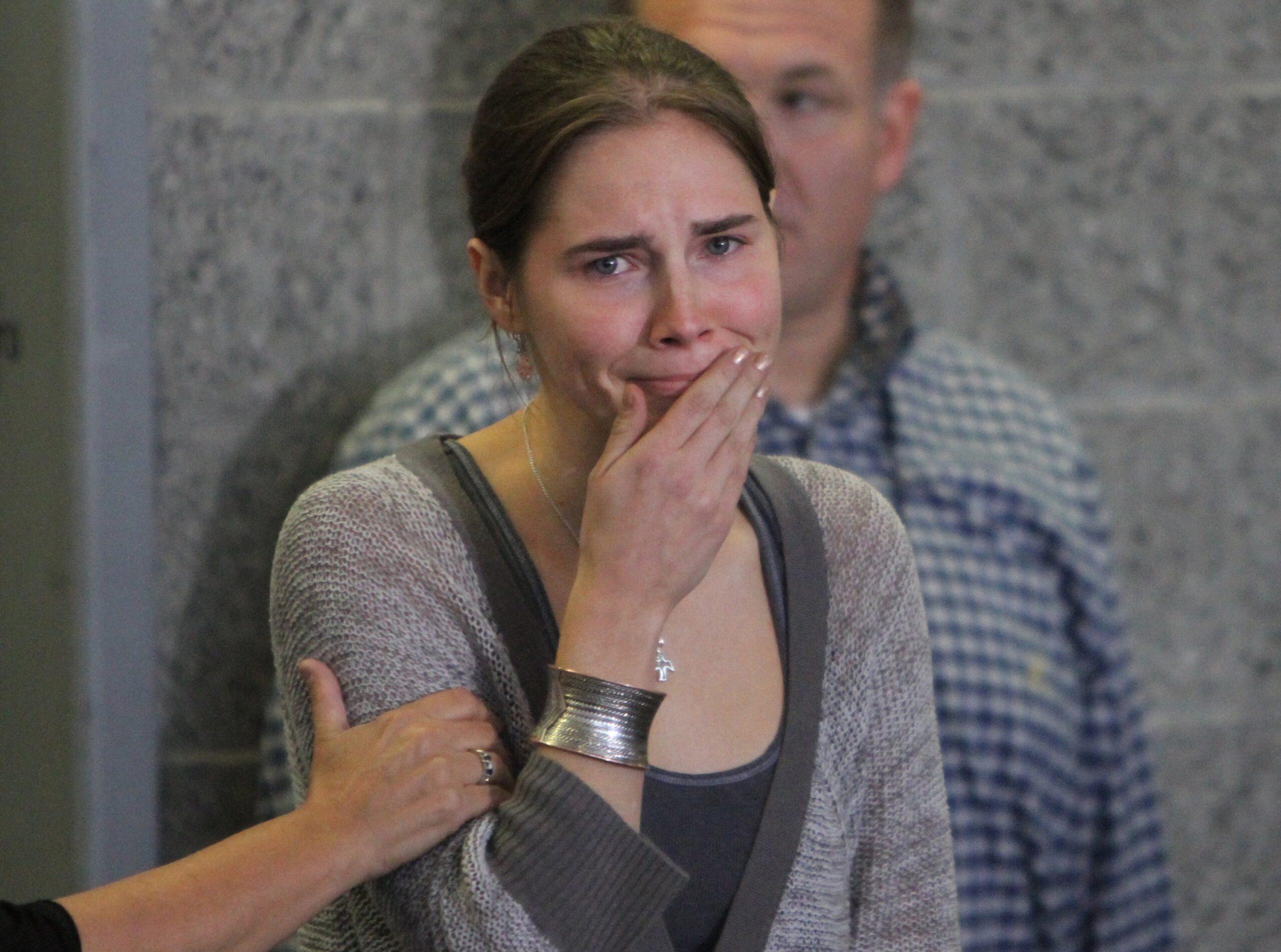 New information suggested that Knox was falsely accused of the offense. After going through the evidence thoroughly, it was concluded that she was innocent of the crime.
The Hollywood movie "Stillwater" was produced with a plot based on Knox's murder charge story. It was supposedly released on July 30, 2021, without her approval.
Stillwater starred the famous Matt Damon and vividly depicted Knox's life as an alleged murderer, as reported by The Blast.
The movie was an invasion of privacy for Knox, and she took to Twitter to share her opinion about the situation back in July. She wrote: 
"Does my name belong to me? My face? What about my life? Why does my name refer to events I had no hand in? I return to these questions because others continue to profit off my name, face, & story without my consent…"
Fans expressed their sympathy and revealed that the movie was not getting good reviews.