Megan Thee Stallion shared more photos from the celebration!
Two days ago, the three-time Grammy winner, 26, marked her first anniversary with Pardi Fontaine, 31, with a sweet tribute on Instagram.
The "Savage" hitmaker posted a series of snaps from their relationship, including pics from their holidays, events, and some selfies.
Celebrating A Milestone
View this post on Instagram

"1year of fun with you 🧡," Megan wrote in the caption, to which Fontaine responded with, "4EVER KINDA THING" in the comments.
A few hours ago, Megan posted more pictures from their celebration.
In the first image, the "Girls in the Hood" rapper was seen taking a snap of her drink, which looked like orange juice in a wine glass. The shot also included Fontaine in the background, snapping a picture of his beverage. The couple, both wearing robes, were inside their room with the carpeted floors filled with rose petals.
How It Started
View this post on Instagram

A swipe to the right showed Megan's breakfast, which included toasts, bacon, waffles, and some fruits. The rapper, who sported a no-makeup look, ate her meal in bed, as seen in the third pic. Fontaine was seen popping a bottle of champagne on the balcony in the following photo.
The next two slides showed a burger grill with a chef cooking food on it, as well as the personalized menu the pair had for the celebration. In the last slide, the musician showcased a massive diamond "Megan" necklace. Turns out, the "Backin' It Up" rapper gifted her the piece for their anniversary.
The Best Gift
View this post on Instagram

Onto his Instagram account, Fontaine also shared some pics and clips from the special day. He surprised Megan with the necklace, and she cried upon seeing it.
"Stop," Megan told Fontaine while fighting back tears of joy as she hugged her boyfriend from behind.
"VYBE RECAP !! 🎱❤️ I don't know who bought all the iPhone 13s but baby was mad as hell I couldn't find her one thank you @luxe_vvsjewelers for helping me get out the dog house and putting the icing💎💎 on the cake for the special day," he captioned the post.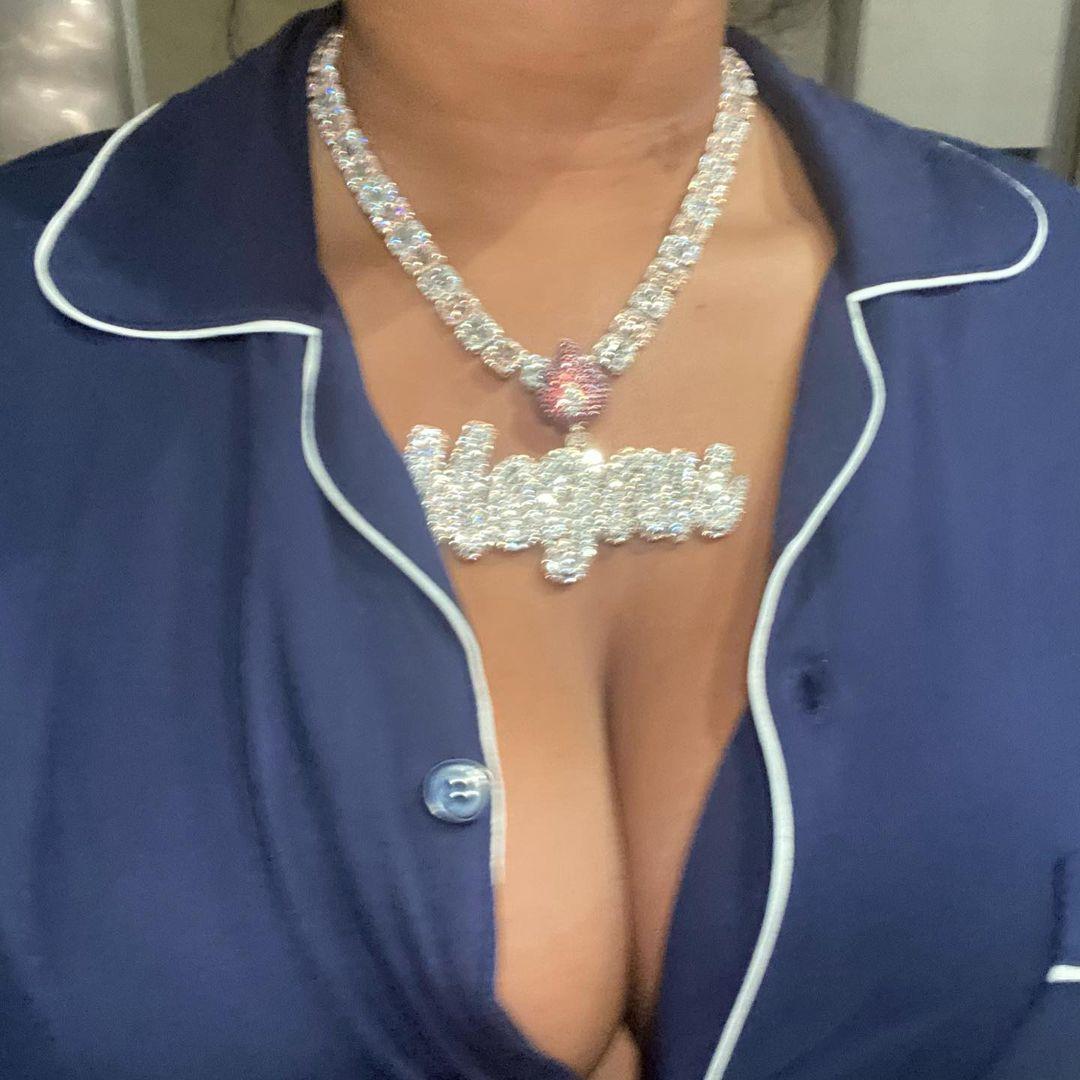 The insane piece of jewelry was from Luxe VVS Jewelers, which includes clients from Khloe Kardashian, Kim Kardashian, Kris Jenner, to Scott Disick.
Fans React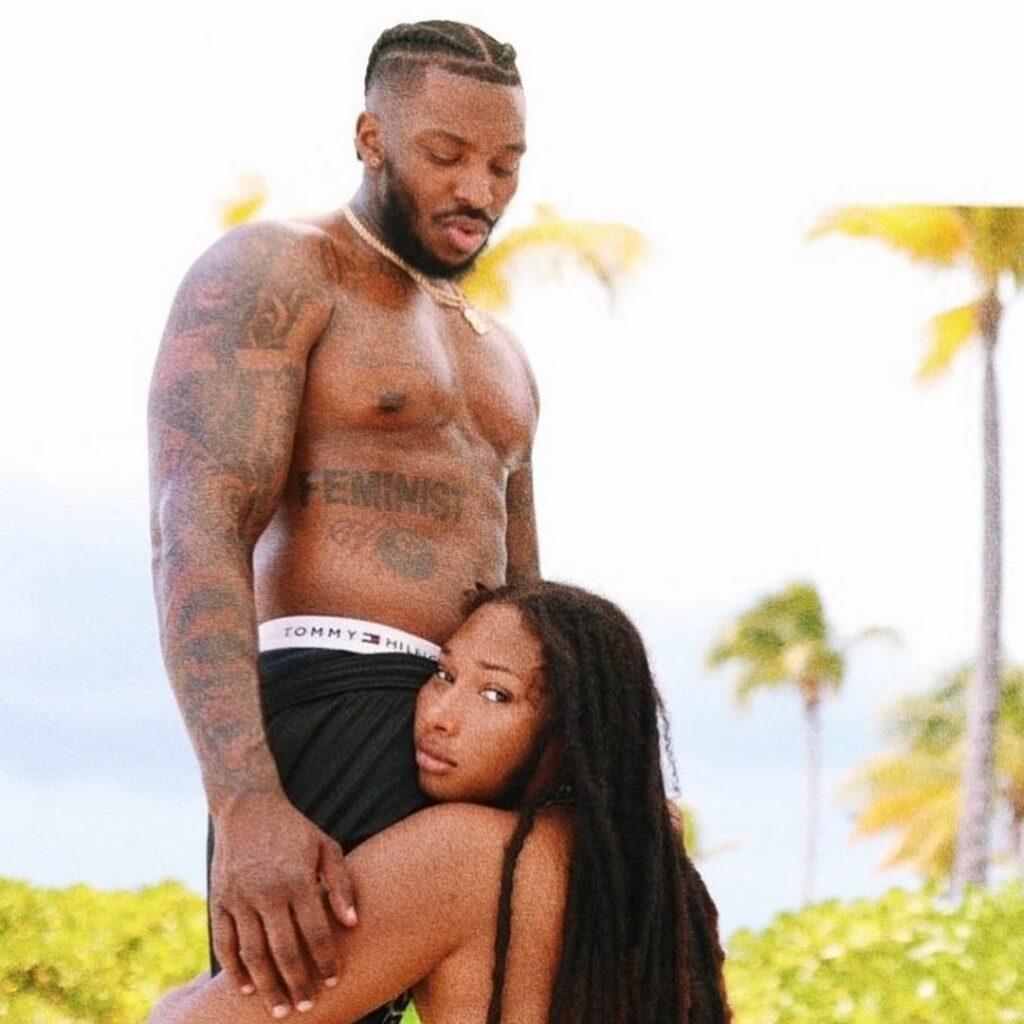 Fans gushed over the extravagant gift. As of this writing, Fontaine's share earned over 179,000 likes and thousands of messages.
"Thank you for taking care of our hot girl! I love this for her," a follower wrote.
"Y'all are the most beautiful couple ever. Ever since you wished for her for Christmas I have prayed for y'all to get together and look at god. I love the syrup in the bed not giving one single f," added another one.
"I can't stop smiling. I'm so happy for Meg," a third commenter noted.
"Well we know how that night went," a fourth one joked.
Defending Her 'Boo'
View this post on Instagram

Back in February, Megan confirmed her relationship with Fontaine when she defended him from online trolls, calling him her "boo" during an Instagram Live.
"I don't be liking some of the stuff on the internet," she said. "People don't know what the hell they talking about, they just be saying anything. I didn't like what they was trying to say about Pardi 'cause he is so calm and so sweet."
The rapper continued, "That's my boo, and I really like him."