Fans of action thrillers are familiar with "Aquaman" star Jason Momoa. The actor first hit the big screen as Jason Ioane on the action-drama series "Baywatch: Hawaii."
He followed his stint on the show with a feature in "Stargate Atlantis" and an acclaimed performance as Khal Drogo in the HBO medieval drama series "Game of Thrones," which shot him into the limelight.
Away from television series, Momoa is the character representative of Aquaman (Arthur Curry) in the DC Extended Universe. Most of his previous film roles required that he brought on some nerves of steel since he frequently played the part of a leader in the flicks.
However, the "See" actor recently disclosed in an interview that his recent feature "Dune" made him lose his nerves. Find out how that happened below.
Momoa's Reason For His Scared Reaction
Despite starring in major action movies and series since his film debut in the 90s, the tall bushy-browed Hawaiian hunk recently disclosed that working on "Dune" scared him a lot.
Ironically, the actor stated that his role in the flick was not the reason for his fear, revealing its origin was from working with his colleagues.
"I'd say this film probably scared me more than any film I've ever been on," Momoa said in a chat with Unilad. "It wasn't necessarily the role; it's more my fear, nerves of failure in front of my peers and idols. Being in front of the camera isn't a problem.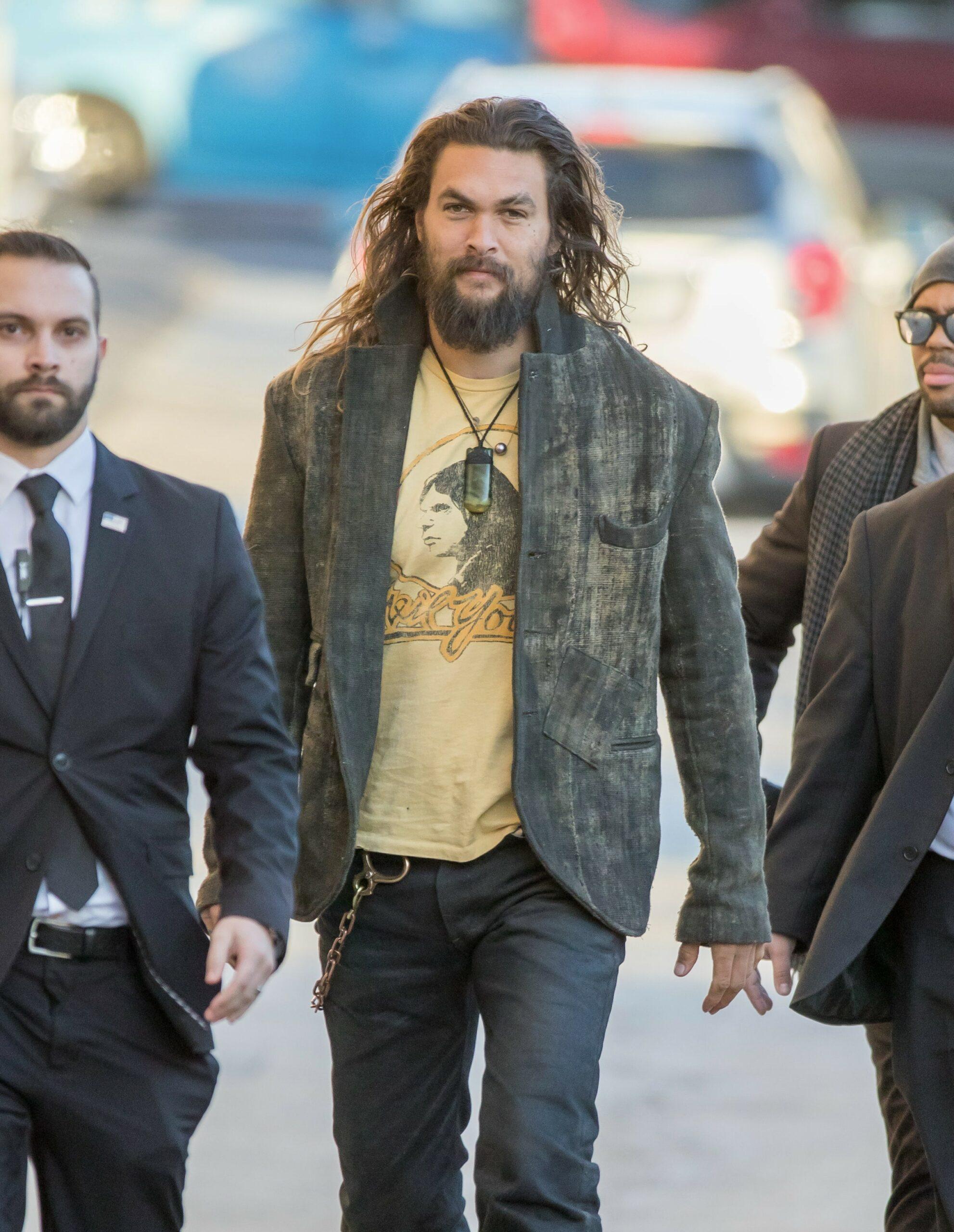 "Denis is my favorite director in the world, these actors in this movie are the ones I look up to. I'm working with everyone I've ever wanted to work with." Momoa then gave fans some insight into his plans after he reprises his role in the "Aquaman" sequel.
"I'm working with another one of my best friends on my next role, for "Aquaman," he stated. "This is the f***ing pinnacle for me. After we talk in 2022 and 2023, I'm pretty much done. I gotta figure out new s*** to do because this is it – I'll have lived out all my dreams, I gotta come up with new ones."
Momoa Explains The Difference Between 'Aquaman' And 'Dune'
On a first look, "Dune" seems quite similar to "Aquaman." They both play out the story of elite civilizations with futuristic technology and high-level intelligence. Momoa, however, set the record straight by pointing out the difference unknown to the public.
He explained that in "Aquaman," most of the water body scenes were visual effects while "Dune" was shot in actual backdrops.
"When I watch Justice League or Aquaman, they'll give you a visual of what it's like, and there are so many beautiful artists doing visual effects," Momoa told Unilad.
"At the end of it, you're like, 'Wow, this is unbelievable. I can't believe I've went on this adventure!' When I watch Aquaman with my kids, I'm like, 'Wow! It's wonderful to see these worlds."
He continued: "In Dune, I'm truly in those places. It's just me being so stoked at being in these worlds… there are so many different worlds on this planet and I'm thankful to go to these spots."
Where Did Dennis Villeneuve Shoot 'Dune'
In 2017 Legendary Entertainment, owners of the film and TV rights for "Dune," signed up Villeneuve as director for the project. However, he only agreed to come on board for one condition.
According to Gizmodo, the creative genius wanted none of the technical gimmicks and facades that usually occur when using computer-generated imagery as a backdrop.
In his own words, he stated, "I strongly believe that as human beings, what is around us has an impact on inspiration." He defended his decision based on what might seem like a funny argument, 'They didn't shoot "Jaws" in a swimming pool."
His choice to boycott CGI led to him filming "Dune" across various locations in Europe and the Middle East, including Norway, Jordan, and Abu Dhabi. It gave the film a breath of authenticity, unlike other science fiction movies.
A Look At 'Dune's' Storyline
The movie script for "Dune" was adapted from Frank Herbert's eponymous bestselling novel. It follows the journey of a young elite Paul Atreides tasked with protecting a precious asset many were lusting after.
The vital element, dubbed to be an enchanted spice, could grant partial immortality to any user and increase one's intelligence. To fulfill his destiny, Atreides must travel to a dangerous planet at the end of the universe to preserve the lives of his people.
According to IMDB, actor Zendaya, Rebecca Ferguson, alongside Timothée Chalamet as Paul Atreides himself, famed wrestler David Batistuta will also make appearances.
"Dune" is scheduled for release in theatres and streaming networks in late October. Currently, it is unknown if a sequel is in the works.