Last week, Adele had social media on fire, when she announced that she would be releasing her first single, since 2015. This is "Easy On Me" as it'll be available on October 15. The singer shared a snippet of this record, as she was seen putting a cassette tape, inside a car, in promoting it. News of this upcoming single also stirred speculation that Adele would also possibly release her first album since 2015 as well.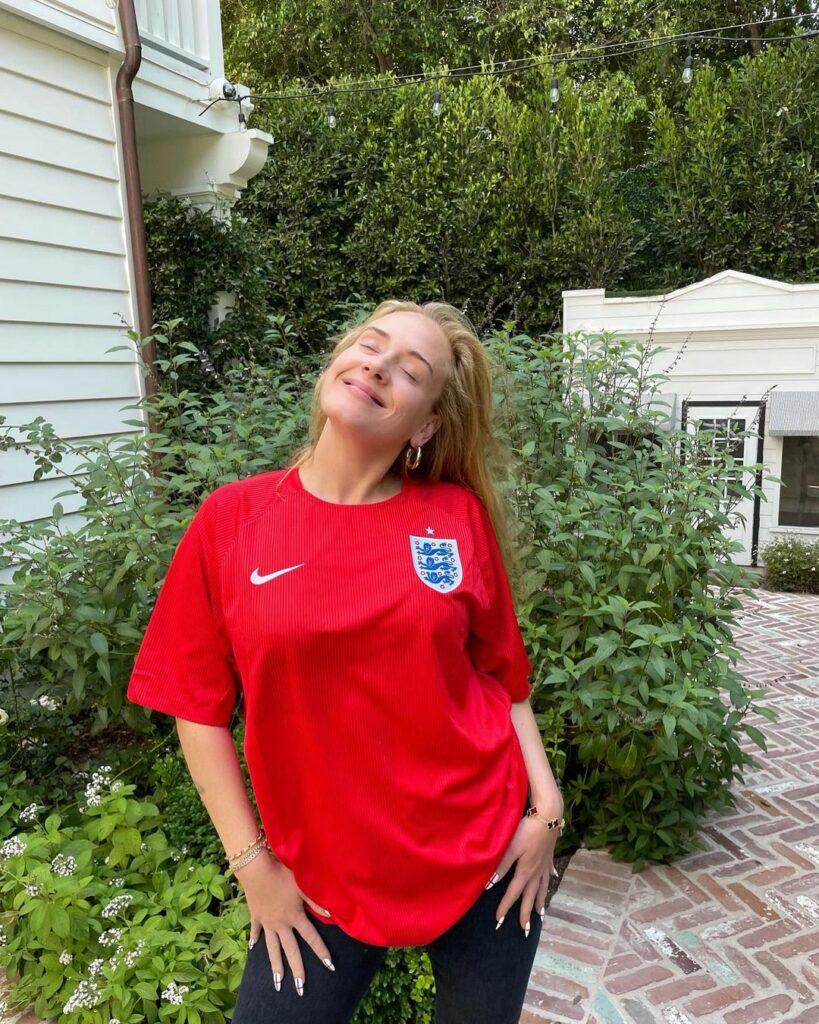 Adele Announces '30' Album, Arriving On November 19
The rumors are now true, surrounding Adele finally delivering her first album in six years. This morning, she took to social media to reveal the official cover art and release date for her fourth studio album, "30." Adele also penned an open letter to her fans, revealing that she initially began working on 30, back in 2018. She added that she was dealing with "absolute mess" and "inner turmoil," and at this point, has finally found her "feeling again."
"I was certainly nowhere near where I'd hoped to be when I first started [this album] nearly 3 years ago. Quite the opposite actually. I rely on routine and consistency to feel safe, I always have. And yet there I was knowingly – willingly even, throwing myself into a maze of absolute mess and inner turmoil!
I've learned a lot of blistering home truths about myself along the way. I've shed many layers but also wrapped myself in new ones. Discovered genuinely useful and wholesome mentalities to lead with, and I feel like I've finally found my feeling again. I'd go as far as to say that I've never felt more peaceful in my life. 
And so, I'm ready to finally put this album out."
View this post on Instagram
Fans React To Adele's Huge News
Adele has dominated social media, since the announcement surrounding the "30" album. Fans expressed how ecstatic they are, to finally get new material from Adele, after such a long wait, since 2015. They also anticipate the Easy On Me single and 30 album to be classics, as well, as they are ready let their emotions flow, on November 19.
The Queen is now #Adele30 #Queen 💙💙💙💙💙💙💙💙💙💙💙💙💙💙💙💙💙💙💙💙💙💙💙💙💙💙💙💙💙💙 https://t.co/3Cr4V6term

— Nelson (@Nelson_Cajina_) October 13, 2021
all I need is the tracklist rn. I want to start claiming songs #Adele30 #adele

— dumdum🎗️ (@saIyoncee) October 13, 2021
can't wait to cry my eyes out every day starting november 19th! <3 #Adele30

— kim possible☀️ (@kimprobablynot) October 13, 2021
Adele Saw Massive Success With '25' Album, In 2015
The last time fans were treated to an Adele album, it came in November of 2015. This project was led by hit singles such as "Hello," "When We Were Young," and "Water Under The Bridge." It was her third consecutive number one album, and is currently certified 10x platinum, in the US. Since then, fans have been patiently waiting on new content from Adele, and that time is finally coming, as fall 2021 appears to be her time again.
Adele Has Been Dating Sports Agent, Rich Paul
Prior to these huge announcements, regarding new music, Adele has also been trending over these last several months, due to her new relationship. She is now dating Rich Paul, who is one of the biggest sports agents in the world. Some of the notable athletes that he has under his Klutch Sports agency, are LeBron James, Trae Young, Anthony Davis, John Wall, and Ben Simmons. In late August, Paul and Adele attended Savannah James' 35t birthday party, who is the wife of James. In September, Adele went on to confirm the rumors of Paul being her new man, on social media. She took to Instagram, to post several new photos, including a photo of the two, in black and white.
View this post on Instagram