Vanessa Hudgens is on the cover of SHAPE magazine's November issue. The actress and singer wore a denim bikini for the shoot and celebrated being the fittest she has ever been in years.
Super Stunning Cover Look
The 32-year-old looked stunning on the cover of SHAPE in denim wear. Hudgens is seen wearing a low-cut dark blue denim swimsuit. The one-piece swimsuit features underwire cups and clasps on the front. She sat by the pool in the bathing suit, exposing her long toned-legs.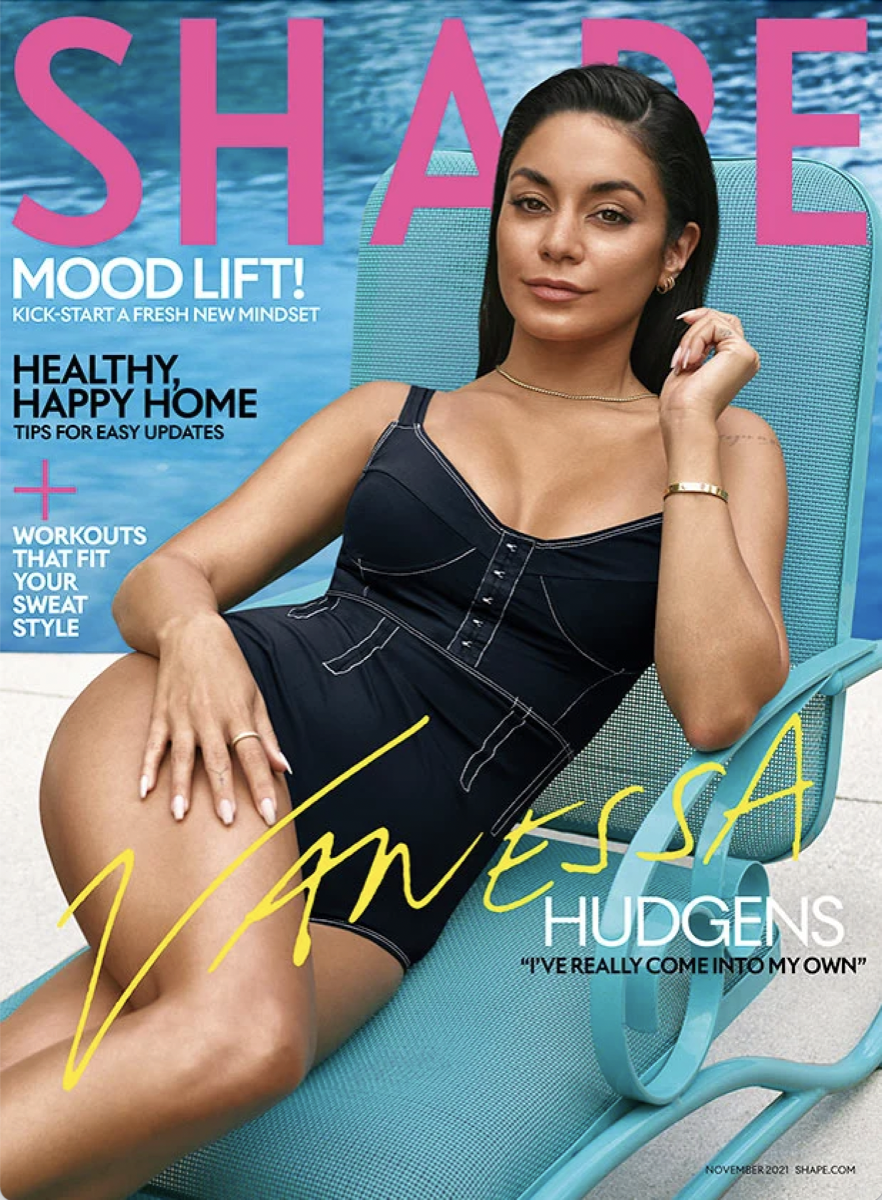 The "Thirteen" actress wore a silver ring on her right index finger, a silver bracelet on her left wrist, and a beautiful necklace to complement the swimsuit.
SHAPE enthusiasts can't wait to read Hudgens' story when the magazine starts selling.
I Feel Unstoppable
Apart from looking good, Hudgens admitted that she was in her best physical shape and felt unstoppable. "I am at my fittest and I feel unstoppable.  You think, there's no way I can get through 30 reps. But then you do and that makes me think that there is nothing you can't do. It is only a matter of hanging in there.  Those little victories should always be celebrated. That's what contributes joy and happiness and power and strength to your life," Hudgens said.
 Power In Self-Confidence
It is no secret that beauty and fitness help improve one's self-confidence. The actress revealed that she was more confident in her own skin, although it took her some time to accept her body.
Hudgens said, "Over the past couple of years, I've really been able to own myself even more." When you're fully accepting of who you are, and you stop trying to suppress pieces of yourself, you can conquer the world," the Pop and R&B singer added.
The internet celebrity further commented, "I love how silly I am. I love how excitable I am. And I love that I'm finally at a place where I can access those things. Even the quirky stuff that might have been shut down by other people in the past,  I am now allowing to thrive. I will always be too much for some people to handle. There is nothing I can do about it. I love who I am, and I feel there is power in that."
Life Is Good
Hudgens is in a better relationship with herself than ever before. She owes this great relationship to her fitness and confidence. The 32-year actress said, "I am in such a cool and comfortable place in my life. Even if things don't go as planned, my relationship with myself is something that I value deeply. "
She provided an example to explain what she meant by the statement. "For instance, my mom got married at 25, so I always thought I was going to be married at 25. That didn't happen. But I'm in such an amazing, healthy relationship, so it doesn't matter"
She goes on to say that she has been able to discover that if there are things that are not happening to you, there is a reason for that.
"Learning that has been extremely helpful to my growth. I'm very grateful every day for where I am in this moment of my life," she explained.