Charlize Theron has the legendary Oscar award in her arsenal, but she has now won her most coveted prize of all, adoration from her kids.
The "Mad Max" actress said her two children finally think she is cool after landing a role in the latest "Addams family" animation.
The star, who adopted her daughters; Jackson in 2012 and August in 2015, opened up about their opinion on her role, expectations, and how she relates to the characters.
The Coolest Mom In Town!
Theron voices the character Morticia Addams, and her kids, nine-year-old Jackson, and six-year-old August, are ecstatic about her casting.
Mirror reported that when asked who the children would prefer as their mom between Morticia Addams or a Hollywood star with "one of those shiny statues," it is Morticia.
The Hollywood star said her kids are quietly very pleased their mom is the spooky matriarch in "The Addams Family 2" out this week.
The 46-year-old said that, as a mom, she wants her children to think she is cool, just like all other mothers, and it is "a feeling no Oscar can replace."
During the lockdown, the multiple award winner recorded her voiceover for Morticia in the first animation at home, adding she set up her booth in her closet.
Shared Values With The Fictional Family
The "Snow White and the Huntsman" star mentioned that she relates to the fictional kooky family's love for one another.
Theron said she loved the values of the fictional family, adding, "we need to find kindness and understanding for others who might not look or talk like us."
The producer said being a part of such a movie and knowing families will see it resonated with her. Theron also hopes it would make people think a little differently about things.
The "Bombshell" star always ensured her children knew who they were as a family and taught them to be kind and treat others the way they wanted to be treated.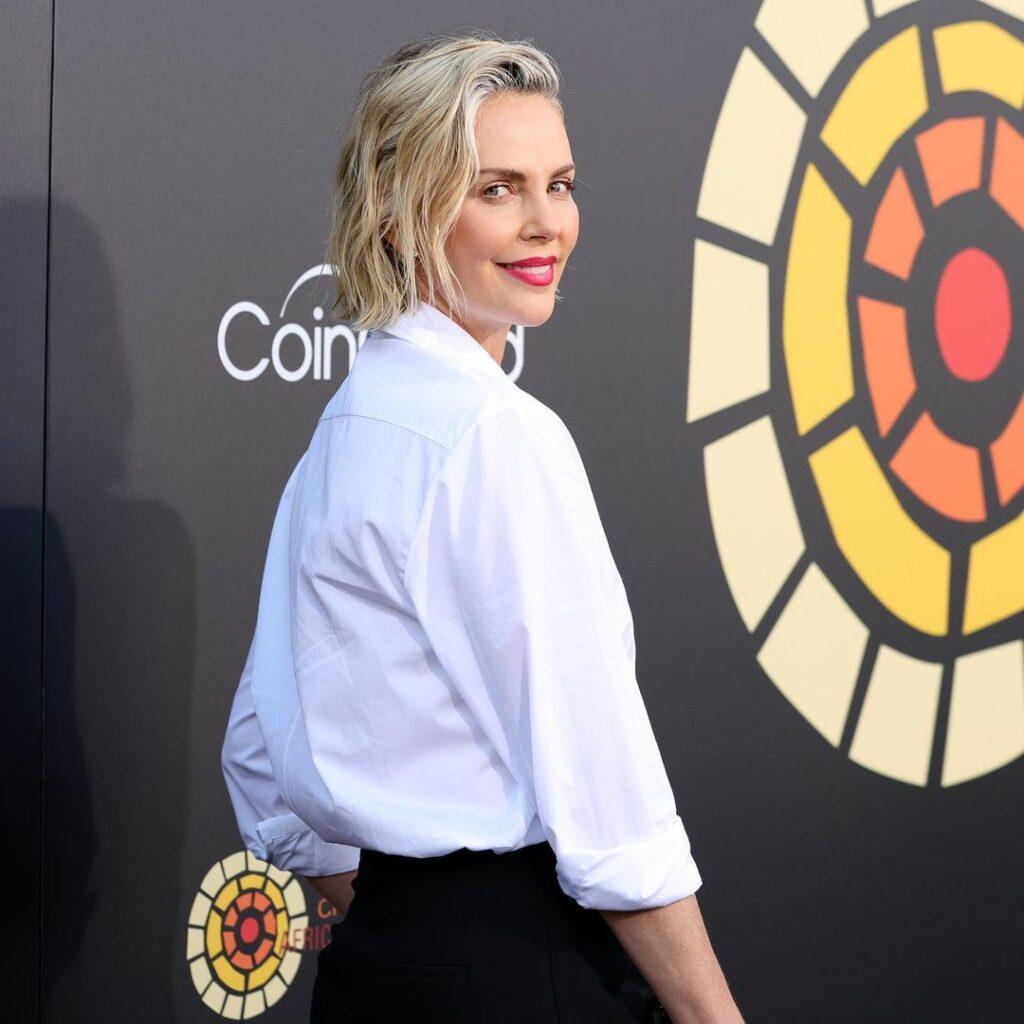 Speaking Out Through her Platform
In July 2020, The Blast reported that Theron, the United Nations Messenger of Peace in 2008, used her social media platform to make a bold statement.
The star, whose lead role in the Netflix movie "The Old Guard" reached a viewership of over 72 million in its first month, spoke out on Instagram.
Theron shared a monochromatic selfie of herself wearing a mask. She captioned the post, which had over 700,000 likes, with, "Don't be an *ss, #WearADamnMask."
The post received opposing comments from people who supported wearing a mask and others who considered doing so to be a "mob mentality."
Friend and fellow actress Jennifer Aniston liked the post in support while Chelsea Handler wrote, "I love my baby in black and white."
The Academy Award winner also supports other causes such as women's empowerment, HIV education, and ending gender-based violence.
With her humanitarian efforts, her blockbuster movies, and her upcoming role in "The Addams Family 2," Theron has undoubtedly earned her place as a cool mom.