Beyonce and Jay-Z look like they just stepped out of a James Bond movie after the couple stepped out together in London and are melting down Instagram with their stunning date night photos!
The king and queen of the music industry headed out to the London Film Festival, where the couple attended the premiere of Netflix's 'The Harder They Fall' which Jay-Z produced. As you can see, Beyonce left the crowd breathless after strolling down the red carpet in a skin-tight and classic black dress, looking perfect.
Beyonce & Jay-Z — See The Stunning Photos!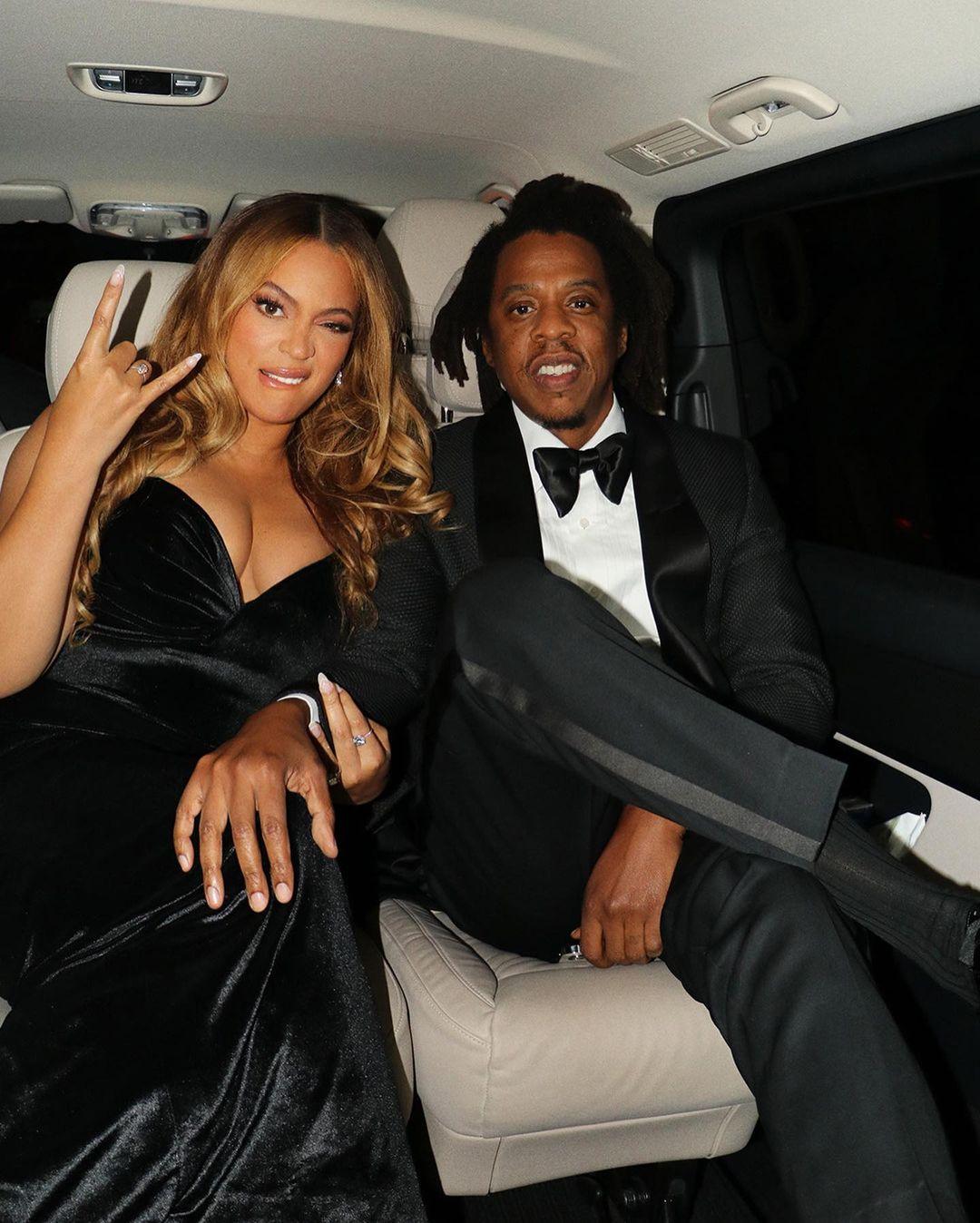 But, the singer decided to share a few more intimate photos of the royal couple from inside of their limo headed home from the event. Let's just say there are the best photos ever! In the sexy snaps, Beyonce and Jay-Z look exactly how we imagine them when the cameras are shut down — happy and in love!
In the first shot, Beyonce is holding Jay's hand and the couple is smiling for the camera. The next snap includes the couple making funny faces and laughing. Plus, one heartfelt photo includes Bey laying her head on the music mogul's shoulder. As we said, best photos ever!
Beyonce, Jay-Z Light Up London On Night Out On The Town!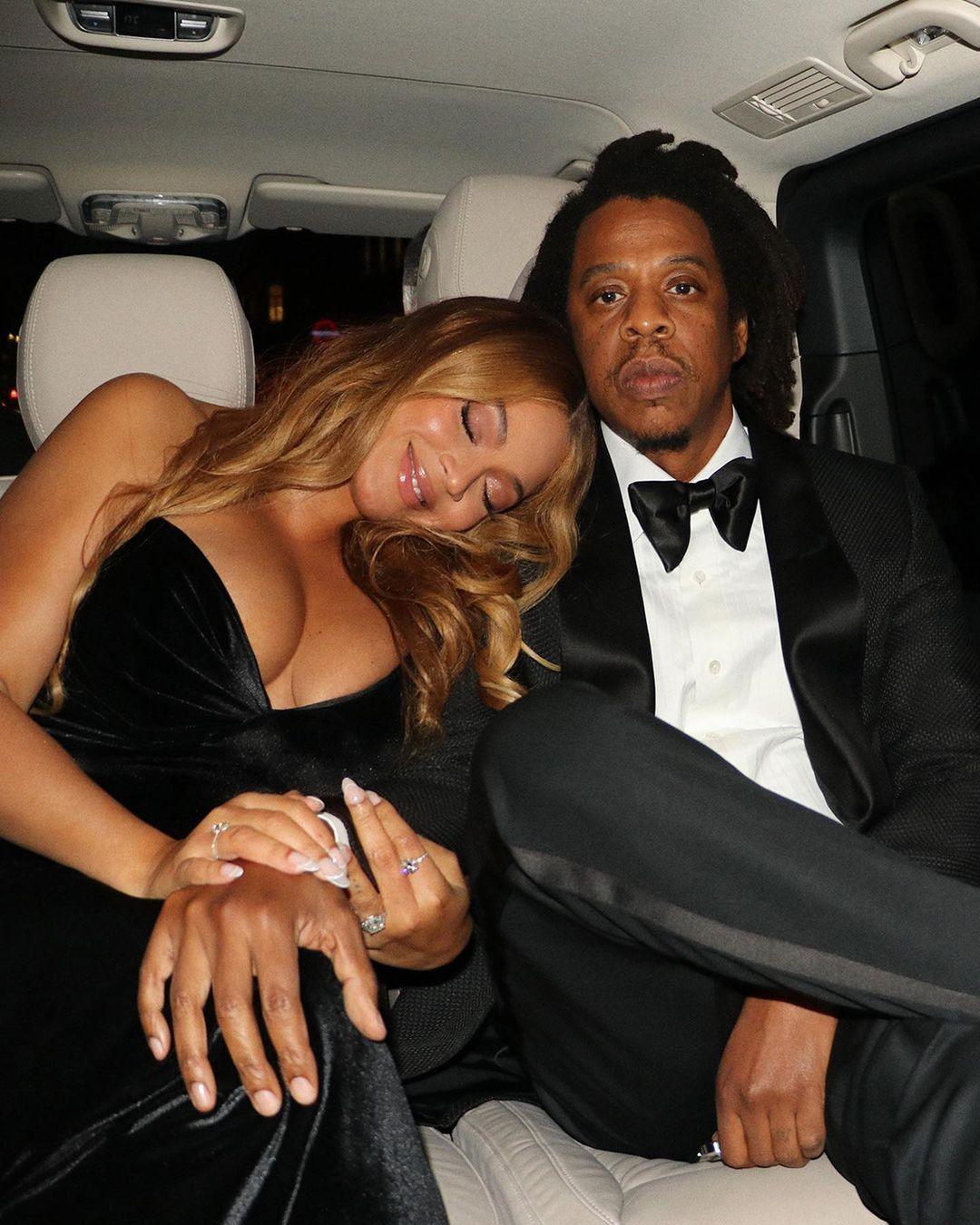 During the evening, the couple had a minimal presence on the red carpet, but Beyonce shared a mind-blowing set of photos where she posed down in front of a floor-length house of mirrors-looking room, sporting her amazing black dress.
The 'Ivy Park' founder shared a few more images of herself on a beautiful spiral staircase as she descended it and looked into the camera. Plus, she included an amazing shot of herself walking around a massive jeweled chandelier in the center of the staircase. In the smoking hotshots, Beyonce is sporting a pair of 21-carat pear-shaped diamond earrings and several massive diamond rings for the occasion.
Bottom line, after seeing all these pictures, you understand why they call these two the king and queen! Period.
Beyonce Is The Queen. Period!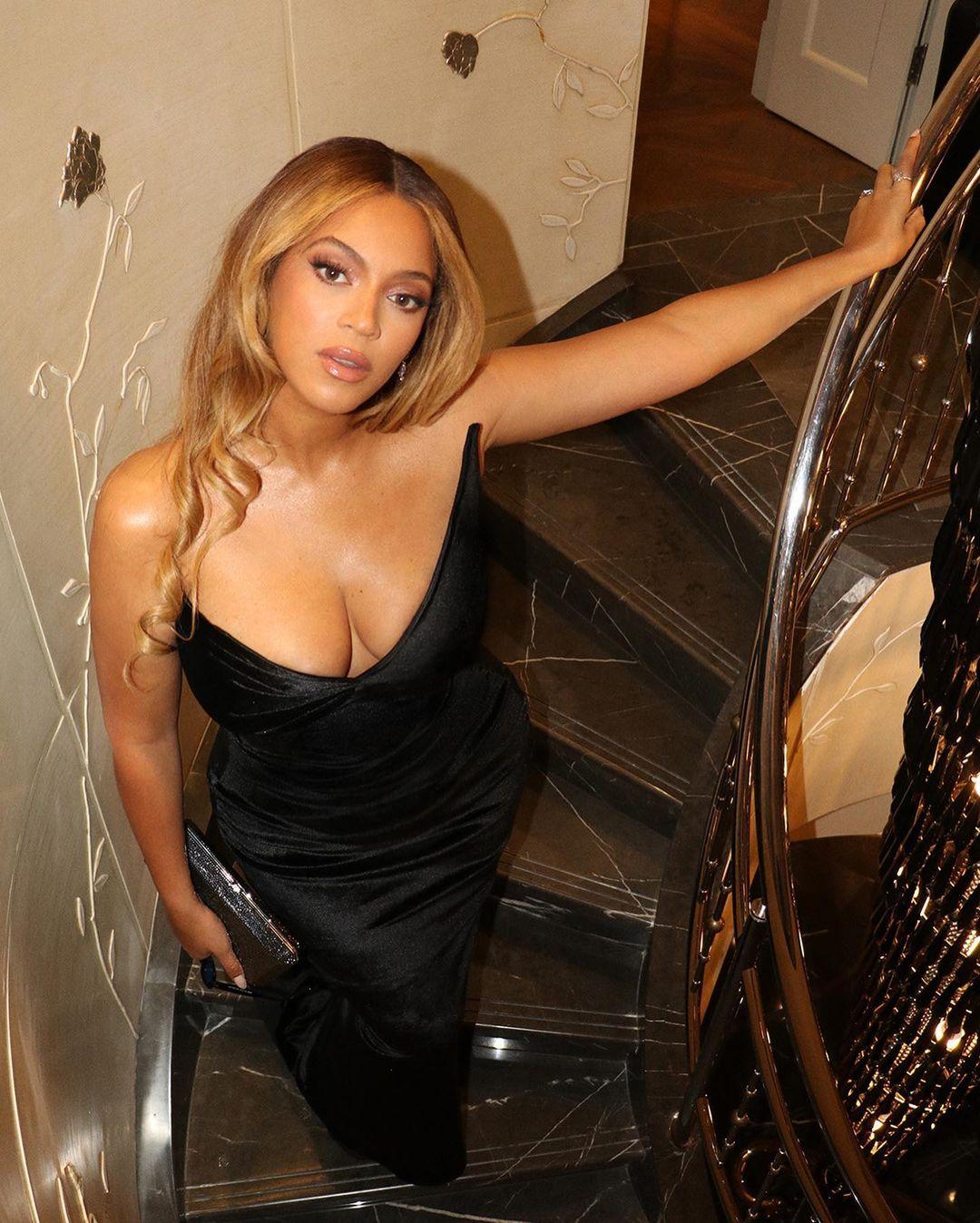 Keep in mind, the famous couple has been together since 2002 when they collaborated on his track 'Bonnie & Clyde.' The couple married in 2008 and welcomed their first child in 2012. In 2017, Beyonce welcomed a set of twins, Rumi and Sir Carter.
As for the premiere, Jay produced the film, which is a fast-paced western starring Idris Elba and Regina King. The movie is based on real-life black cowboys and former slaves in American history.
It should be noted, King also dazzled the red carpet in a green sequin gown.
See More Hot Shots!
View this post on Instagram