Brad Pitt and George Clooney are set to reunite on the big screen once again! After a decade apart, the 'Ocean's Eleven' pals will reunite in an upcoming new thriller.
Not Exactly Rivalry, But Competition
Both Pitt and Clooney have a massive fan following. Ever since they had successful hits one after the other, competition surged. Earlier in 2015, Brad said that the bidding between him and Clooney might get competitive, and O Boy. He also cited examples from the past where production companies went out of their way to book either of them to star in their movies.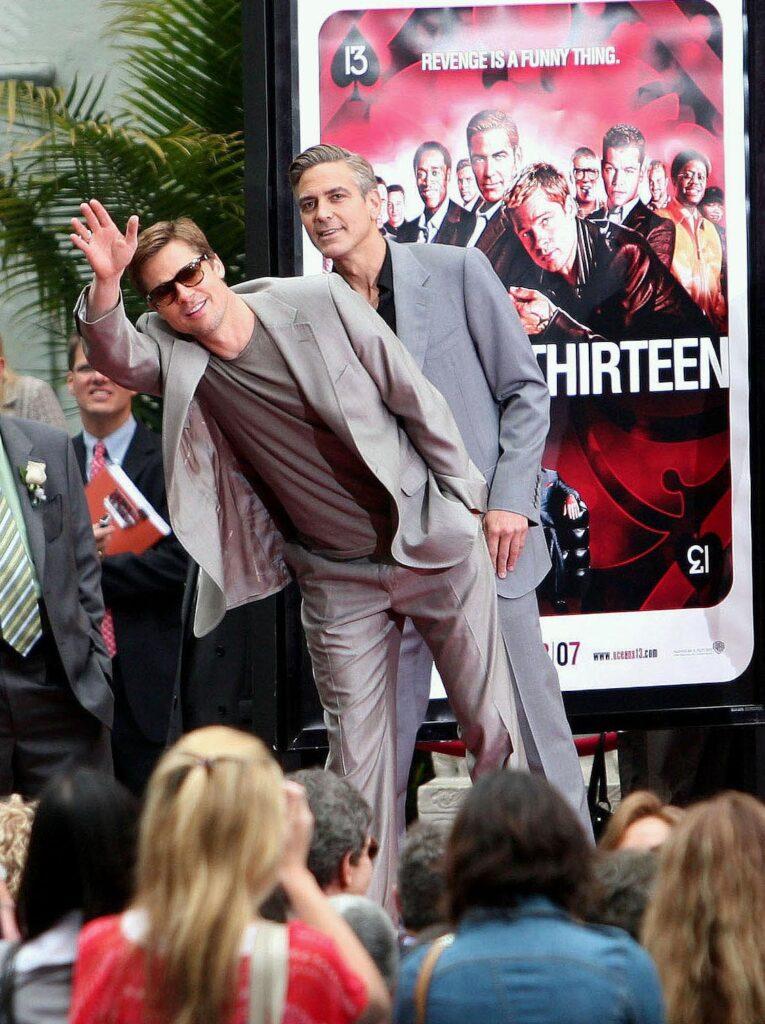 Apple With George And Pitt
As anticipated, this time the giant movie moguls faced each other in a tense bidding war to book the famous pair. As fate, luck, and money would pronounce, Apple won what could be called 'one of the biggest bidding wars of the year', and is all set to roll down the dates and further nuances of the thriller piece of art.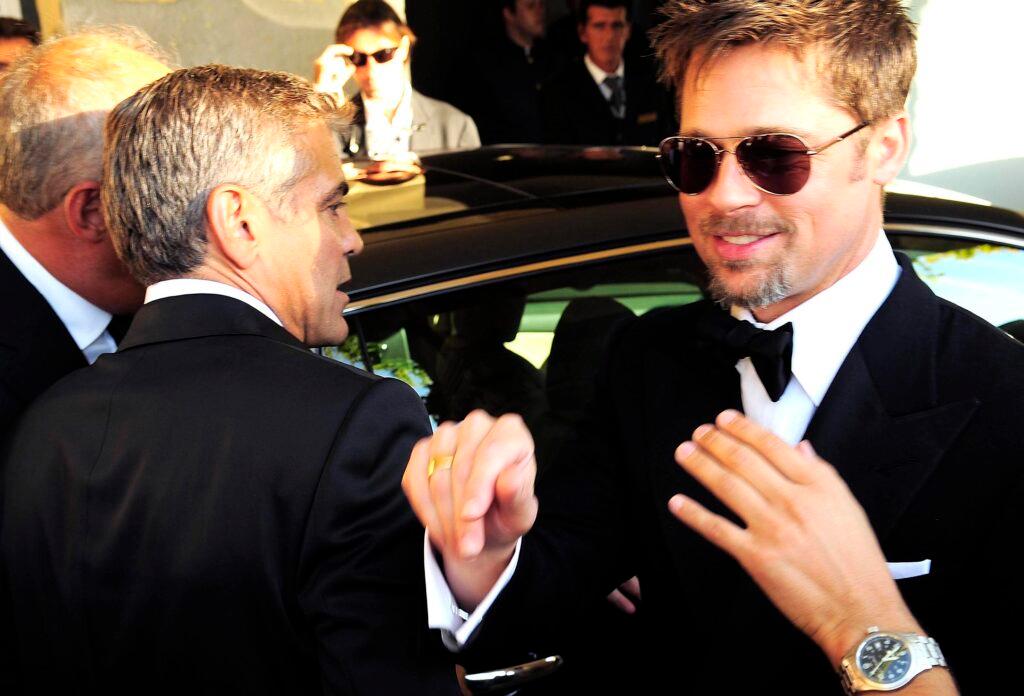 As for the production crew, recent reports claim that both Brad, 57, and George, 60 are co-producing the film under their respective production companies Plan B Entertainment and Smokehouse Pictures.
Curious Fandom
The fans have all sorts of theories about what they might expect from one of the most fantastic actor-duos in Hollywood. Some say since both of them go way back to doing multiple numbers of movies of the same genre, the upcoming thriller might be along with the same lines-witty personalities and impeccable heists.
Some, on the other hand, say that both of them have grown as actors and would be more inclined towards exploring their performances and limits even more, which is why they will put forth something entirely different and never done before.
More Deets Please?
The little details about the movie that have been stirring in the air claim that the movie is about 'two lone fixers' that are assigned the same job. While it does sound a lot like Ocean's Eleven, it also sounds the exact opposite of it. What it is and what it's will not reveal itself over time and the entire entertainment industry is looking forward to it.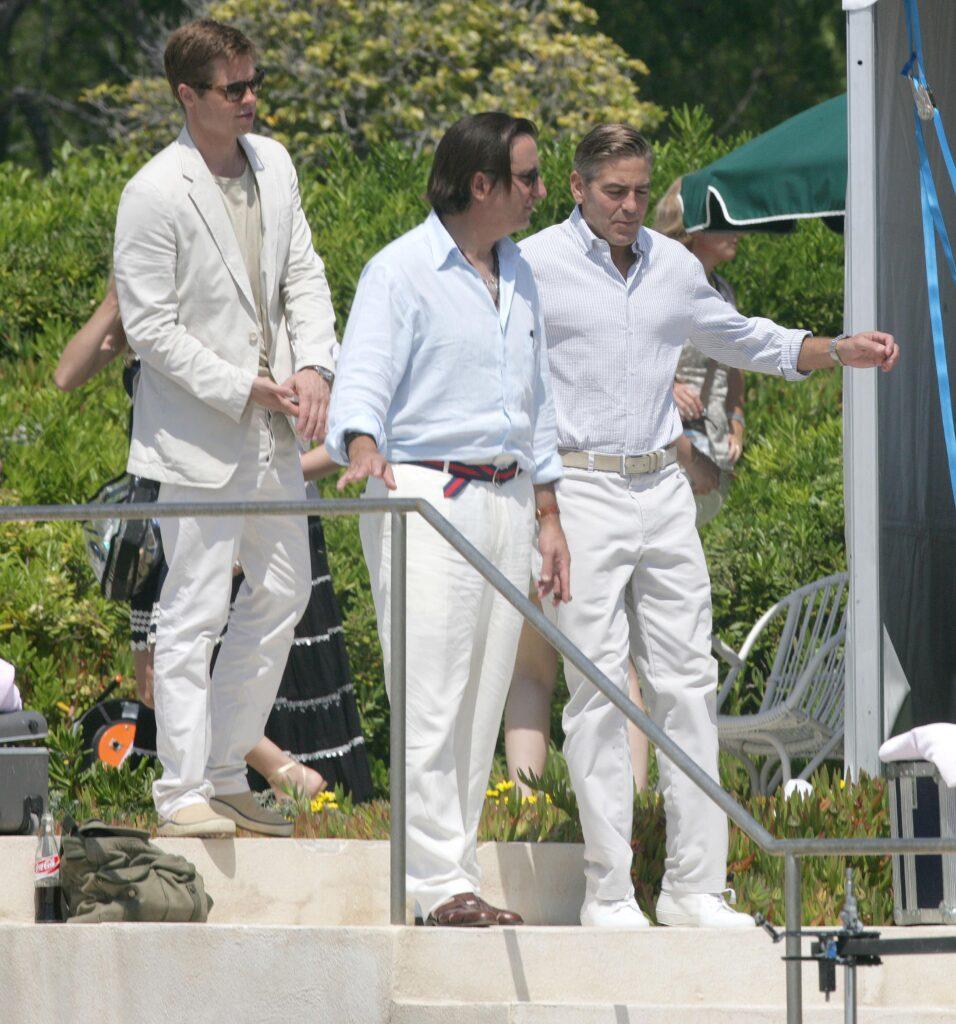 A Clooney-Pitt remake is unquestionably BIG. To what can be considered one of the finest examples of 'the bests get the bests', the movie will be directed by none other than John Watts, the man behind the world-famous Spider-Man movies. John has intensively worked on the writing of the movie, making sure to give it the best framework. Sooner or later, the production may also begin, or, um, maybe it already has?
The Past Is Long Gone
Brad and Clooney have been very selective with their roles these past few years. This may have several reasons behind it. First off, both of them are wearing 'multiple hats' which means they have other projects besides working in movies to take care of. Secondly, Ocean's Eleven was like 20 years ago. Both actors now have families and their personal life to look after, which is why they have been more inclined towards picking work that they absolutely want to be a part of.